Estate Agents: Take the tension out of customer retention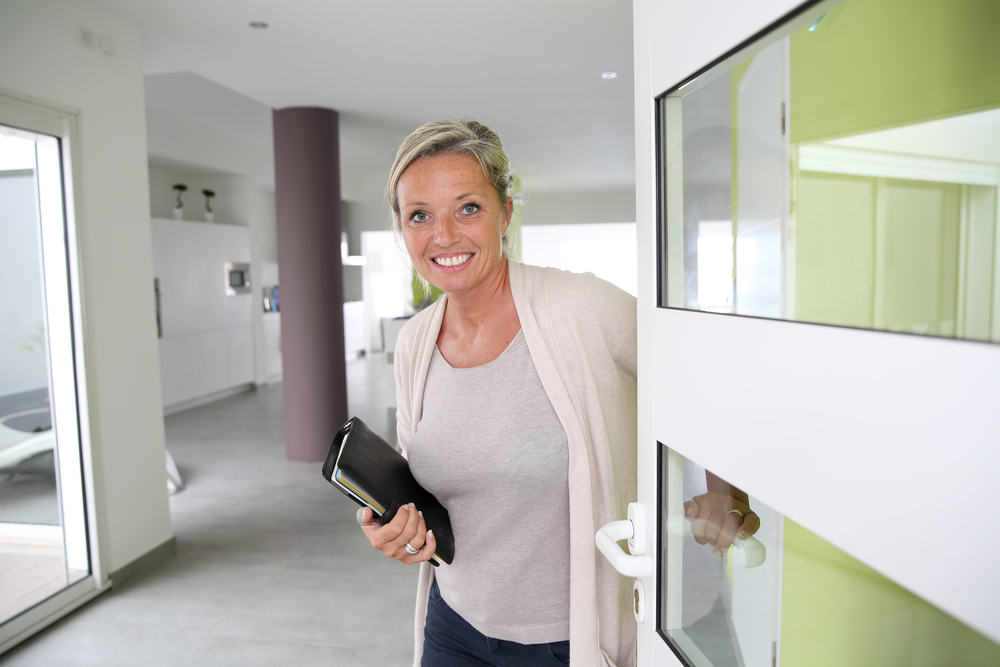 As an estate agent you may have started your career with visions of clients banging on your door, desperate to buy a house from you. Sadly, many estate agents who are new to the industry don't last longer than three years simply because they cannot make enough sales. They may be working very hard at prospecting for new clients, but frequently their efforts cost more than they are making. So what does it take to succeed? You have to build better relationships with clients you already have.
In a market where banks are losing their appetite for lending, buyers are losing their confidence. This means finding new clients who want to sell their properties is becoming increasingly difficult.
In times like these you as an estate agent have to rely on existing relationships to push business your way. In fact, client retention should be your primary focus no matter what the current economic conditions because the benefits are huge. According to the Harvard Business Review, "Increasing customer retention rates by 5% increases profits by 25% to 95%."
If you think that working on retentions sounds like a lot of work, then consider the following: statistics have shown that it costs more to develop new prospects than it does to retain existing ones.
Having a good Customer Relations Management (CRM) plan in place is the key to building an endless network of referrals and retaining existing clients for years to come.
So here are some tips to help you turn your real estate career into a roaring success:
Use technology
To help you manage your relationship with customers you need to build a large database of existing and potential clients. You also need to be able to optimise the way you use this information. Imagine you have a system which tells you exactly who to contact and when to do it in order to maximise your hit rate? A good Customer Relations Management (CRM) platform like GoVault Pro is designed to help you manage all the important details of your client database. It helps you maintain your connections during and after the initial sales process and reminds to make contact with key clients at key opportunities. It helps you create structures and procedures that will keep you top of mind when your clients wish to sell their properties. The system is simple, easy-to-use and extremely effective. In this way you cannot miss important opportunities.
Develop a relationship plan
Having a good long-term relationship with your clients doesn't just happen by itself. It takes strategy. Building and maintaining these connections starts with offering an excellent customer experience. This will boost your personal brand and get you referrals. After that, one of the key tools to deepen relationships is to have annual events that your customers want to come to, and which helps to build community.
Continue to add value even after the sale
Offer information that is pertinent to the neighbourhood, town or area that has interest to their world. Write a newsletter. Make it personal. Talk about the drive to clean up a local park. Talk about new businesses and shops that have opened in the area. Invite people to contribute and comment. The purpose is to show that you are involved and that you care.
Continue to be an expert on your client's property
Continue to offer your clients property value reports on their homes.
Ask for feedback
Design and distribute a survey to rate your service. This shows people you are willing to listen and improve.
respect and protect your clients' personal information
The Protection of Private Information (POPI) Act requires everyone to be very careful how they manage and process clients' personal information. Always make sure your clients have "opted in" to allow you to use their information for any purpose. You can do this by asking them to fill in a check box agreeing to newsletters, emails and any other contact. Never pass this precious information on to others, and if a client has "opted out", respect it. Complying POPI regulations is essential if you want your CRM system to function optimally.
Remember that your clients are people, and maintaining personal connections with them is essential if you want them to remember you. To retain clients you have to make them feel important and remembered. Give them the best and most attentive service they have ever experienced. You cannot accomplish this without an excellent strategy and good technology on your side.
POPI,, Customer Relations Management, Estate Agents, Customer Retention, GoVault